Ehsaas Stories – Ehsaas Rashan Riayat Uplifts Pakistan's Poor and Needy
The Ehsaas Rashan Riayat program launched by the Government of Pakistan provides targeted subsidies on essential commodities for the most vulnerable households in the country. This welfare initiative is transforming lives by ensuring food security and supporting livelihoods of the extreme poor.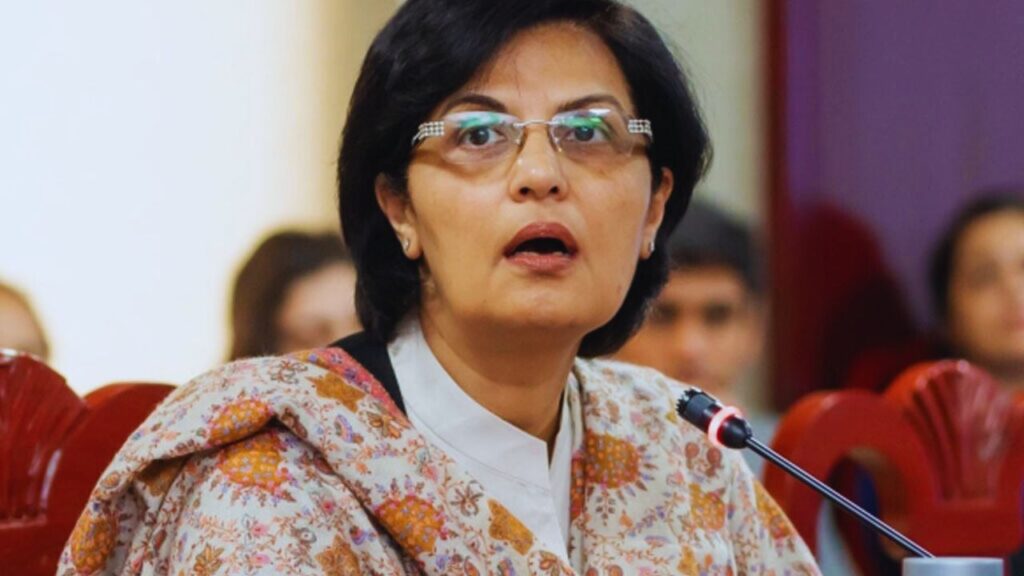 Overview of Ehsaas Rashan Riayat
The Ehsaas Rashan Riayat program was introduced in March 2021 under the umbrella of the Ehsaas socio-economic welfare scheme. It aims to deliver targeted subsidies on flour, pulses, ghee/oil through a network of designated kiryana stores using point-of-sale devices.
Over 7 million households have been identified as eligible through poverty profiling and data analytics. Each household can purchase subsidized items worth Rs. 1000 per month. This provides significant savings for poor families who spend large shares of income on food.
By August 2022, a total of Rs. 56 billion in subsidies had been disbursed benefiting over 15 million households. The program is being implemented in all districts of Punjab, Khyber Pakhtunkhwa, Gilgit Baltistan & AJK.
Ehsaas Rashan Riayat – Updated Instructional Video
10 Inspiring Stories of Beneficiaries – Ehsaas Rashan Riayat
The Ehsaas Rashan Riayat is truly transforming lives across Pakistan. Here are 10 inspiring stories of how the program has uplifted those in need:
1. Samina Begum from Lahore
A widow supporting four young children, Samina struggled on a meager income working as house help. With food inflation spiraling, she often had to skip meals herself to feed the children. The Rashan Riayat discounts now allow her to buy adequate flour, pulses and ghee for the family.
2. Waseem Ahmed from Rawalpindi
Waseem lost his small tea stall business during Covid lockdowns. With savings exhausted, his family went through great hardship. The Rashan subsidies gave relief when it was needed most, helping Waseem restart his tea shop.
3. Fatima Bibi from Peshawar
A mother of two, Fatima's husband was injured in an accident leaving him bedridden. Her sewing work barely provided enough to feed the family. Ehsaas Rashan support has reduced this burden allowing her children to eat properly and continue schooling.
4. Salma from Gilgit
Salma is 70 years old with limited family support. With high food prices, she was sometimes forced to go without medicine to pay for food. Salma now gets special priority service at kiryana shops along with Rs. 1000 subsidized rations each month.
5. Wahid Khan from Mirpur
Wahid struggled for years doing odd labor jobs to support his six member family. The discounted flour and pulses he gets through Rashan Riayat has made it a little easier to make ends meet and manage household expenses.
6. Nasreen Akhtar from Quetta
Nasreen lost her husband two years back and moved in with relatives along with her three young kids. Facing social barriers as a single woman, subsidized rations from Ehsaas have been a vital lifeline for her family.
7. Gulzar from Rahim Yar Khan
Gulzar used to work as a fruit picker in orchards but lost this work due to old age and illness. He is now dependent on his son's irregular income. The Rashan Riayat support provides welcome food security.
8. Wafa from Hyderabad
A refugee family from across the border, Wafa and her daughters faced exploitation doing odd jobs for survival. Registering for the program allowed Wafa to buy flour, pulses, ghee at 30% lower rates, reducing some financial pressures.
9. Salman from Abbottabad
Salman has a large family including an ailing mother and several young nephews and nieces. He drives a taxi but income is low. Subsidized rations through Rashan Riayat provide vital monthly savings on food costs.
10. Rehana Bibi from Bahawalpur
Rehana's family has fallen into poverty after her father lost his small farm. Her mother works as domestic help but earns minimal wages. Affordable flour and oil through the program has been a blessing for their household.
Key Features of the Ehsaas Rashan Portal
A user-friendly online portal has been developed to deliver Ehsaas Rashan Riayat benefits efficiently. Some key features include:
Beneficiary eligibility verification using CNIC
Real-time tracking of subsidy utilization
SMS alerts on monthly quota available
Option to lodge complaints and provide feedback
Updated list of registered kiryana retailers
User guides and program information in Urdu
How Kiryana Stores were Selected
Over 35,000 kiryana retailers across Pakistan have been registered under the program. Selection criteria included:
Recommendation by local administration based on location
Verification of existing business license and activity
Sufficient inventory levels and storage capacity
Willingness to accept digital payments
Absence of prior fraud or misconduct
Subsidy Disbursement Mechanism
The targeted subsidies under Ehsaas Rashan are provided through the following process:
Beneficiaries purchase subsidized items from registered kiryana shops
Electronic point-of-sale device authenticates ID and transaction
Shopkeeper discounts price at checkout counter
Government automatically reimburses subsidy amount to retailer
Real-time SMS confirmation to beneficiary on utilization
How Shopkeepers Benefit from the Program
Along with helping the poor, Ehsaas Rashan is also supporting the kiryana retail sector through:
Increased foot traffic driving more sales
Higher inventory turnover from subsidized staples
Prompt subsidy reimbursement ensuring steady cash flows
Cost-effective digitization adopting POS devices
Enhanced financial inclusion through digital payments
Reliable income source with government contract
Challenges Faced During Implementation
Rollout of this massive program targeting 7 million households also posed some key challenges:
Large upfront investment required for POS devices and digitization
Limited internet connectivity in remote regions
Inadequate beneficiary documentation making verification difficult
Resistance to adopting technology among smaller kiryana shops
Extra recordkeeping burden for shopkeepers
Delayed reimbursements due to administrative issues
Impact on Inflation and Food Security
Program evaluations and surveys by PIDE Research show that Ehsaas Rashan subsidies have helped counter rising inflation and improve food security:
Food inflation reduced by up to 4.3% in participating districts
76% beneficiaries reported improved food consumption
65% beneficiaries experienced reduced hunger
Households increased protein intake including meat and milk
Plans for Expanding Coverage
The Government aims to extend Rashan Riayat reach by:
Enhancing program budget to Rs. 120 billion
Increasing number of participating kiryana stores to 45,000
Integrating a mobile app for easier access
Allowing subsidized purchases from small utility stores
Opening more registration centers for new beneficiaries
Deploying mobile registration vans in remote areas
1. Ehsaas Stories – Ehsaas Rashan Riayat (Shopkeeper-Tarnol)
Ehsaas Stories – Ehsaas Rashan Riayat Hassan Abdal Testimonial
Ehsaas Stories – Ehsaas Rashan Riayat Wah Can Testimonial
Ehsaas Stories – Ehsaas Rashan Riayat – Taramri (Islamabad) Testimonial
Ehsaas Stories – Ehsaas Rashan Riayat – Rawat Testimonial
Ehsaas Stories – Ehsaas Rashan Riayat – Musa Khel Testimonial
Ehsaas Stories – Ehsaas Rashan Riayat – Talagang Testimonial
Ehsaas Stories – Ehsaas Rashan Riayat – Fateh Jang Testimonial
Conclusion: Ehsaas Stories-Ehsaas Rashan Riayat
The Ehsaas Rashan Riayat program has provided a vital lifeline for millions of vulnerable households struggling with poverty and food insecurity. Targeted subsidies on basic commodities are helping uplift marginalized communities across Pakistan. With plans to expand coverage and enhance delivery, this welfare initiative can positively transform many more lives.
FAQs about Ehsaas Rashan Riayat
Q1. What is the Ehsaas Rashan Program?
Ehsaas Rashan Riayat provides targeted monthly subsidies worth Rs. 1000 on flour, pulses, ghee/oil to poorest households identified through poverty profiling.
Q2. How can one get registered as a beneficiary?
Eligible households can visit their nearest Ehsaas registration center with original CNICs and get enrolled after poverty status verification.
Q3. Where can subsidized items be purchased from?
Registered kiryana stores that have been onboarded allow beneficiaries to buy discounted flour, pulses, cooking oil using their CNIC.
Q4. How much subsidy is provided on each item?
Flour is discounted by Rs. 450 per 20kg, pulses by Rs. 250 per kg, cooking oil/ghee by Rs. 300 per kg under this program.
Q5. How do kiryana store owners get subsidy reimbursements?
After POS-based verification of beneficiary and discounted sale, subsidy amounts are automatically credited to retailers' bank accounts by government.
Q6. Can leftover subsidy be carried forward to next month?
No, any unused subsidy quota expires each month. Eligible households get fresh Rs. 1000 entitlement monthly.
Q7. Is Ehsaas Rashan available across Pakistan?
Currently it is implemented in all districts of Punjab, KP, GB, AJK. Plans are underway to expand coverage to Balochistan and Sindh.
Q8. How can kiryana stores participate in the program?
Retailers recommended by local administrators undergo verification checks before registration. They must install a special POS device.
Q9. How are beneficiaries notified about subsidy utilization?
Beneficiaries receive real-time SMS confirmations on their registered mobile numbers when they make subsidized purchases.
Q10. How to register complaints about the program?
Beneficiaries can call the Ehsaas helpline or visit web portal to launch complaints regarding eligibility, utilization, retailers etc.